When it comes to pearls jewelry, most people probably immediately think of rings, necklaces or earrings with many round pearls. But that's just a basic shape in various different kinds of pearls shapes. Due to the development of technology, pearls are cultured with many unique and eye-catching shapes. So jewelers don't miss this article if you want to enrich your pearl jewelry collections and attract more customers.
Round pearls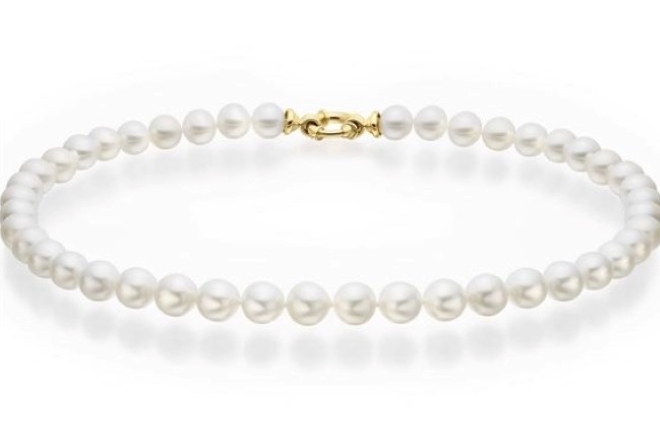 This can be considered as the most desired and valuable of all pearl shapes. Spherical pearls with a diameter variation of less than 2% are classified as "round". This kind of pearls can be found in every major pearl type and just accounts for less than 10% of each yearly pearl harvest. Despite its expensive price, this spherical pearl is in high demand, particularly among pearl experts.
Off- round pearls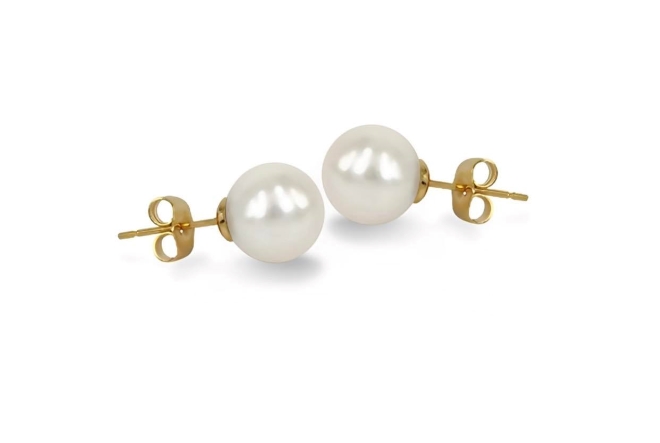 Off-round or near-round pearls are those that are not round yet but appear spherical to the naked eye. Near-round pearls have a minimal diameter difference comprised between 2% and 5%. These pearls are easily identified by setting them flat on a plain white piece of paper and slowly rolling the strand back and forth while looking for a wobble. Hold these around 6-inches away from your eyes and slowly rotate the strand in front of your eyes to pick up on the variances. Because this shape is closest to a round, its value is higher than the others but lower than the rounds.
Semi-baroque pearls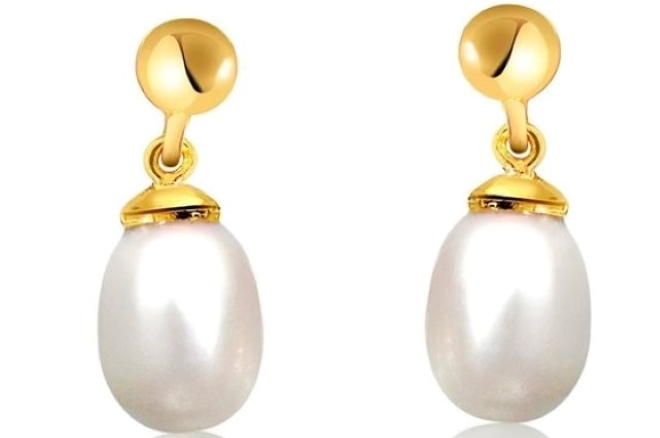 Semi-baroque shapes are those that are obviously not round or slightly irregular. Drop and button-shaped pearls are examples.
Drop-shape pearls can be found in oval to barrel and classic tear-drop shapes. They are rounded at one end and commonly pointed at the other. The body of a "teardrop" is elongated, whereas the body of a pear is "fatter". The higher the value of a drop, the smoother and more appealing its shape.
Button pearls have flattened bottoms (and sometimes tops), similar to little dome-shaped pearls with a width greater than the height. They are mainly used for earrings and necklaces because they have no edges, hence are more discreet.
Baroque pearls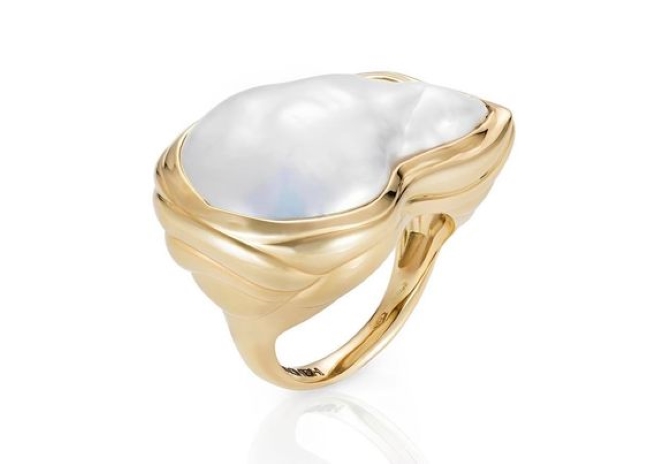 The most prevalent pearl shape is baroque pearls, which account for up to 40% of all pearl harvests. Baroque pearls can be symmetrical or totally free-form.
Having a variety of unique appearances but lower prices, they are extremely favored in jewelry manufacture and especially in modelization of artistic jewelry with imaginative and creative designs.
All the above are just some common pearl shapes and there are even more other unique shapes. As Vietnam top demi-fine jewelry manufacturer, Shinera can offer retailers many collections of pearl jewelry that has a more affordable price by using freshwater pearls with various kinds of shape. You can contact Shinera to get your free sample and other further information.