Among those available jewellery, many people prefer personalized one with unique and special designs that express their own style as well as individuality. Especially, when it comes to finding perfect gifts, there's nothing like a personal touch and a touch of sterling silver for that matter.
A sustainable trend until now

Remember the Carrie name necklace from HBO's Sex and the City? Since then, from Beyoncé to Bella Hadid, the most followed in fashion have been spotted wearing jewelry personalized in various ways with names, initials, or star signs of their loved ones, and so on. Below are some detailed inspirations for personalized designs.
Name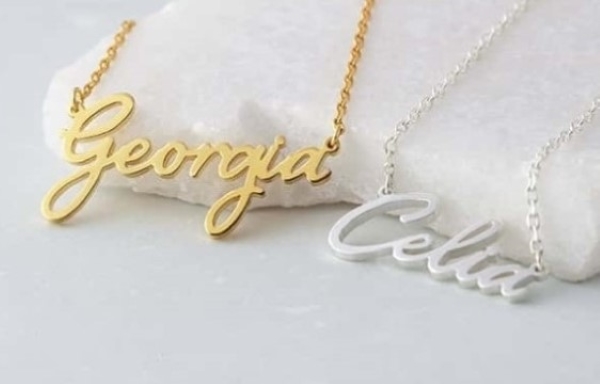 This is one of the most prominent and classic ideas for custom accessories. It could be the name of anyone that customers require, maybe themselves, idols, family members, or people that have a meaningful position.

Coordinates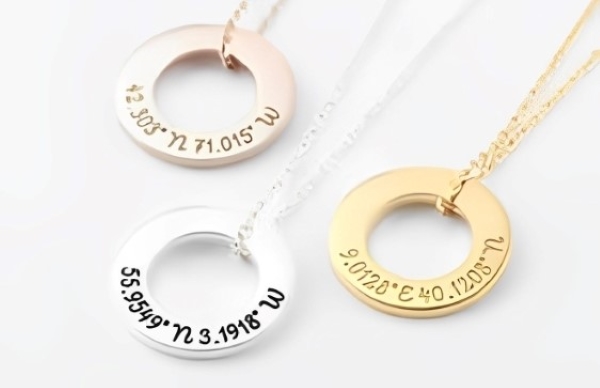 Jewelers could choose a more impressive design than name jewelry with coordinates. It is a combination of numbers and characters in a particular order to form a meaningful text in terms of wearers 'view.

Handwriting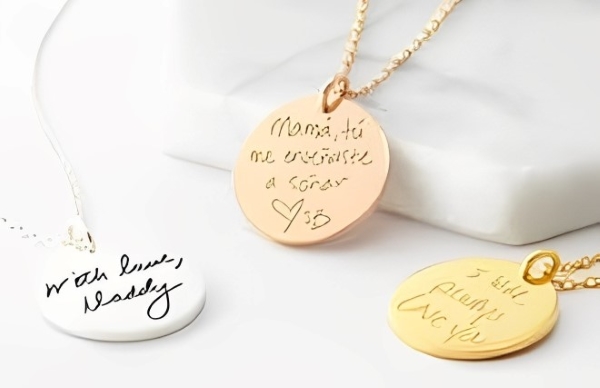 This is quite expensive and requires more effort because it often contains lots of words to become a complete text. In addition, it is necessary to transcribe the exact words font compared with the original handwriting. Therefore, this will be more suitable for a high budget production.
Fingerprint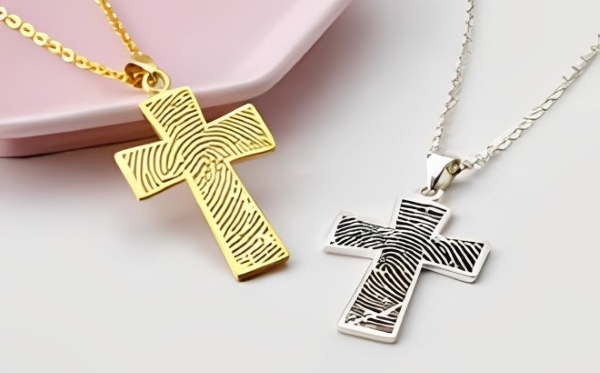 Customers can express their individuality with this kind of personalized jewellery. Since everyone's fingerprint is distinct, that will be a one and only thing to highlight wearers.
Soundwave
To finish soundwave jewelry, rectangle blank bars will be produced and be bent if they are used to make rings or bracelets. And then artisans engrave soundwave patterns to create final products. This is quite a unique and unprecedented kind of personalized jewelry that you should take a shot at.
Photo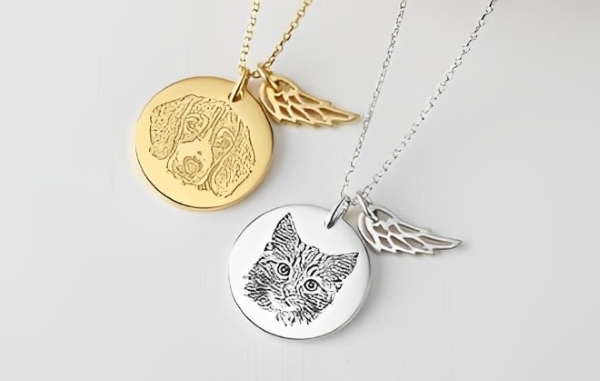 For a more special individualized design, customers can require a photo to be engraved on jewellery. That could be a picture of animals, items... and some cute icons. Like handwriting, this type also has a higher price than the other since it needs more effort to be finished.
Where to buy personalized jewellery with various creative designs?
Shinera is proud to be a reliable wholesaler that provides custom designs production services to create personalized jewelry as customers' requirements. Our one-of-a-kind design experience helps you make a personal statement that will definitely satisfy you. So, if you want to create your own line of personalized jewelry, contact us and we will partner with you to handle everything from design to production and order fulfillment.