For those who enjoy glamour, various kinds of gemstones have always been an appealing choice for jewelry. Among many options, cubic zirconia stands out with its immaculate beauty that could be comparable with diamond. In this article, we will show you some fundamental knowledge about this beautiful gemstone.
A faux of diamonds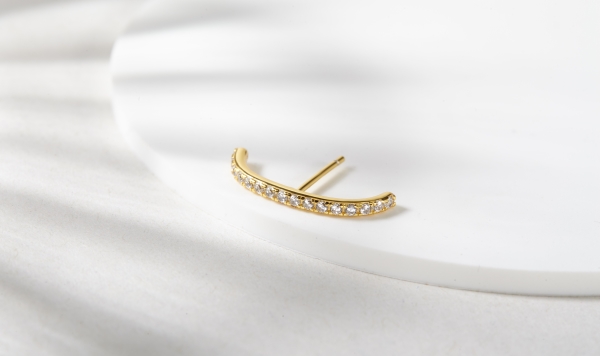 Cubic Zirconia is referred to as faux of diamonds, which is a fashionable way of saying artificial or fake. They are so called thanks to their beauty and optical, physical, chemical properties not inferior to natural diamonds.
Since Cubic Zirconia has similar characteristics with diamonds despite the fact that it costs cheaper significantly, many retailers consider it as a perfect stone option to add to jewelry products
Colour of Cubic Zirconia
A Cz stone won't naturally be colored, but metal oxides may be added to them during the process to give them a range of distinct colors. For example, chromium creates green CZ, titanium golden brown and cerium in varying amounts turns the final product to yellow, orange or red. Therefore, jewelry brands can pick different colors that fit with their designs and brand images.
4Cs of Cubic Zirconia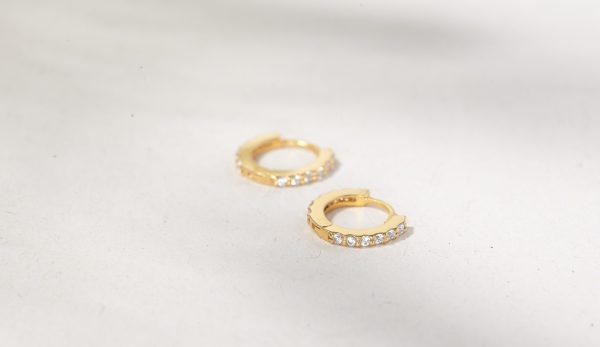 How to evaluate CZ stones and what are the factors that make a gem rare and valuable. Similar to diamond evaluation standards, Cz also uses the 4Cs to be judged and defined cost.
Colour
The color of a stone will be evaluated on a scale from D to Z. Cz stones in the D bar are usually colorless, clear as droplets and have the highest value. However, the value of Cz stones begins to increase when they reach the "fancy color" threshold. These colored stones are an exception to the value on the D-Z scale because this color is extremely rare and very popular.
Clarity
Clarity refers to the purity of a gemstone. The transparency of the stones is judged based on the results of looking under the 10 times magnifier. If a CZ is clouded, the value drops.
Carat
A Cubic Zirconia stone's size is determined by its weight, not by its dimensions and its weight is expressed in carats. Due to the rarity of large gemstones, the higher the carat weight, the higher the price per carat will be.
Cut
Cut refers to the shape or design of a stone, arrangement of facets, as well as the precision of the stone's proportions and finish. the cutting process reveals the beauty of a gem. An ideal cut of stones will lead to good reflectivity, dispersion, and sparkling. CZ adopts the conventional diamond cut forms of hearts, rounds, cushions, and pears.
Which manufacturer provides jewellery with Cubic Zirconia
The higher grade of CZ, the higher it costs. Therefore, jewelers should consider their ability to pick appropriate CZ gemstones to add in jewelry collections. Shinera as one of the top Vietnamese jewelry manufacturers always welcomes customers to experience our services. In addition to Cubic Zirconia, we also provide other stone setting options such as crystals, pearls or semi-precious stones. If you haven't yet made a decision for your products, we are pleased to advise some consultation to provide a perfect jewellery outcome.